About Pono Wines
Living Pono is to seek balance and harmony, it is in this spirit that we make Pono wines. Each vintage of Pono wines is sourced from premium vineyards to create wines with great depth and palate pleasing layers.
Pono Wines founder and native Hawaiian son, Dave Sedeno, invites you to open a bottle and savor the here and now. It's time to enjoy and share the Pono in your life.
Our Story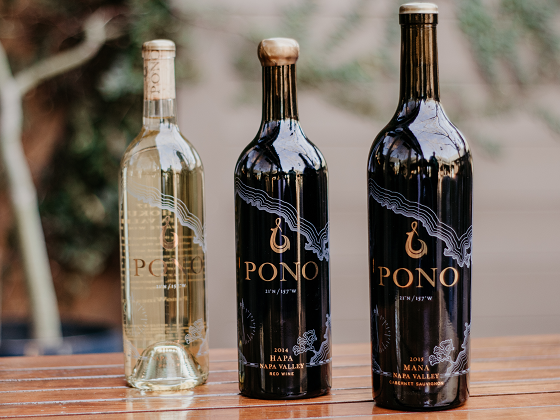 To Hawaiians, Pono is a way of life.- a commitment to leaving all things in a better place than when first encountered. It's understanding and appreciating that life can be both simple and complex. A beautiful richness exists within this dichotomy, and the same can be said of Pono Wines.
Proprietor David Sedeno creates small lot wines with grapes sourced and blended from select premium Napa Valley vineyards resulting in wines with great depth and palate pleasing layers.
The story of Pono can be found on each bottle starting with the etched outline of the island of Oahu. The coordinates beneath the name, 21 degrees north/157 degrees west, bring a traveler to the steps of the Iolani Palace in Honolulu, the residence of the Hawaiian monarchs a nod to our family history traced back to ancient Hawaii. Above our name "Pono" is a golden fishhook. "This is a 'Makau'" a universal sign in Polynesian cultures for 'one that provides' — and good fortune." David and his family invite you enjoy a glass of Pono and savor the here and now.

Pono Founders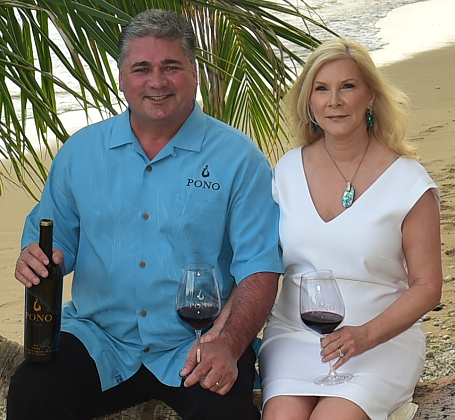 ---
Pono Wines proprietors the Sedeno's David and Carole.
Dave Sedeno, native Hawaiian and Pono Wines founder, experienced a journey of his own to get to where he is today. As a now retired career firefighter, Dave was reminded of the importance of celebrating and caring for ourselves, our loved ones and the land.
Two decades ago he began working with many world-renowned wineries and winemakers in Napa and Sonoma. Through these collaborations he creates Pono Wines resulting in wines that are timeless, rich in flavor and filled with a sense of adventure.